Of my sister's wedding - not stitching!
It was a gorgeous day ... lovely sunshine, happy bride and groom, happy guests ... and no disasters - what more could you ask for?
My Dad and Georgie arriving -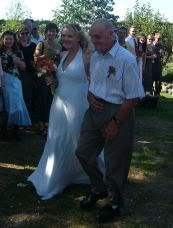 Georgie and John -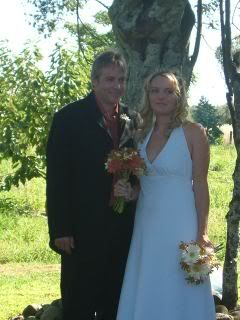 I love this next one, although it makes me cry everytime I look at it - Stephie is Georgie's twin and I think it was a really huge day for her, in some ways I think she should have given G away, rather than Dad - they are soooo close and it must feel like she is losing apart of herself - kwim? John was lovely (and funny) in the speeches about the two of them and obviously really understands how it will always be him, Georgie and in a funny sort of way Stephie too. Anyway, I just love the reflective look in this photo -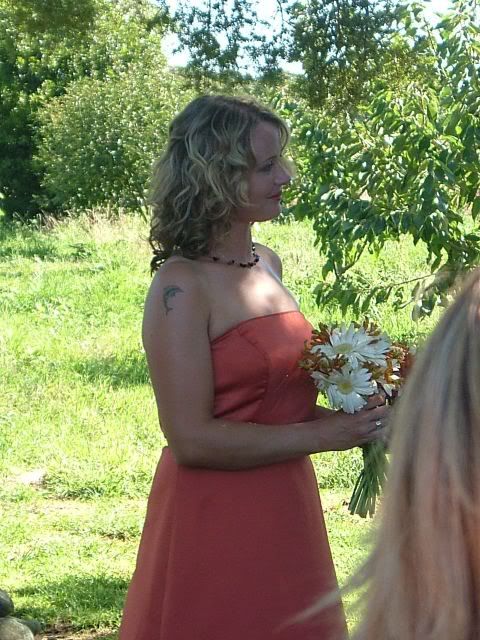 Georgie and Stephie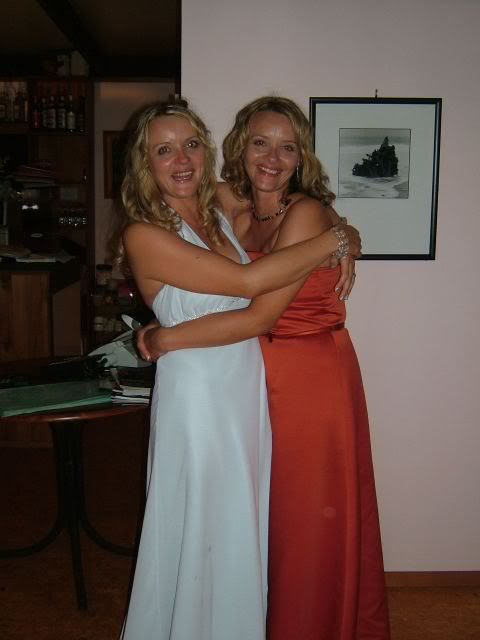 They did this wonderful "joining together" symbolic thing with sand - this is John, Georgie (hidden) and John's four daughters all putting their sand in together.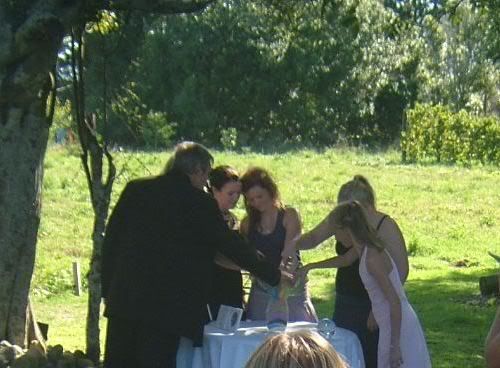 and the container afterwards -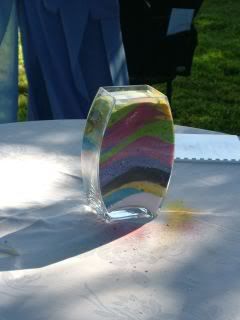 ... and some random photos :)
My biggest son (it's not often I get a good picture of him, he usually hides!) -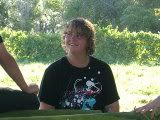 My niece Tracy, and Rhiannon -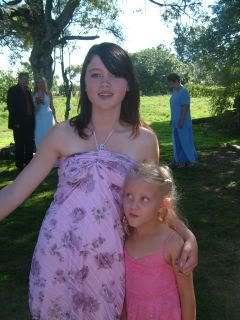 Me and my girl -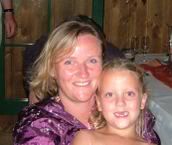 My parents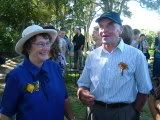 ... and lastly ... my framed wedding piece for them :)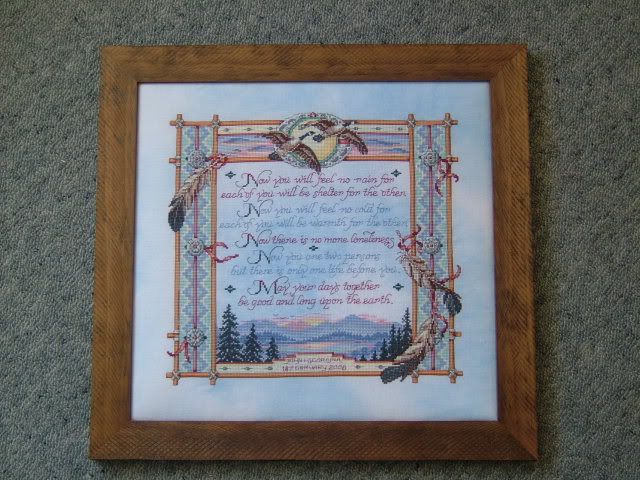 Sorry about the big photos - anyone want to give me instructions on Photobucket to get them smaller? I just assumed it would be like Picturetrail where they must cut them down a bit? My Picturetrail album is just about chock-a-block ... plus I need to pay my annual fee, and I'm not sure where it's coming from ... so I thought I'd give Photobucket ago - but I'm not sure about the huge photos!
Sunday here today and I have a ton of laundry and housework to catch up on - hopefully next week will be MUCH quieter!